Helicopter hire prices will vary based on the time, helicopter type , mission profile, landing costs, fuel, number of pilots and other factors. To make this simple after we have listened to what you require we will provide an all inclusive price and guarantee that there are no hidden extras. You will be provided with current pictures of the helicopter you have hired and detailed helicopter flight schedule. We are very good at helicopter hire and have complete knowledge of Helicopters available in the UK in addition to what we offer. We will always approach Helicopter hire requests with a realistic attitude subject to safety, we reach the places other helicopters cannot very due to ability, understanding and contacts.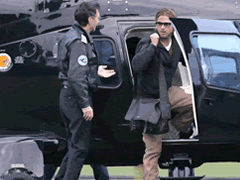 We have provided helicopter hire to many Celebrities, footballers, personalities, corporate companies, business people, government agencies, foreign governments, charities, individuals, Helicopter sightseeing tourists, gifts, corporate events and entities wishing to hire a helicopter. Look at the rest of our helicopter hire website to view the helicopters available and there location within the UK and contact us to obtain Helicopter hire prices for your required flight with up to date positions of the helicopters.
A diverse fleet of Single and twin engine helicopters are available for hire. Our Helicopter staff are expert listeners, also at Helicopters. We provide Helicopter Charter solutions quickly and are used and trusted by blue chip corporates, foreign governments, celebrities, sports personalities and individuals booking Helicopter flights. Please call our central helicopter operations team on +44 (0) 1737 823 733, whilst your helicopter will be local to you our central operations team are in your pocket at the end of the phone 24 hours a day.